"Creativity is intelligence having fun" – Albert Einstein.
De Haan offers a multitude of possibilities to make your stay here an unforgettable one.
De Haan tram station!
The tram station in De Haan is the only original tram station in the Benelux which is still used today for tram services.
The current tram station was built in 1902. The building came under threat of demolition in 1977, in response to which the De Haan municipality bought the building for a symbolic amount of one Belgian franc. In 1981, it became a listed building by Royal Decree. The building blends in perfectly with the Belle Époque architecture of the De Concessie neighbourhood, which is also under a historic preservation order.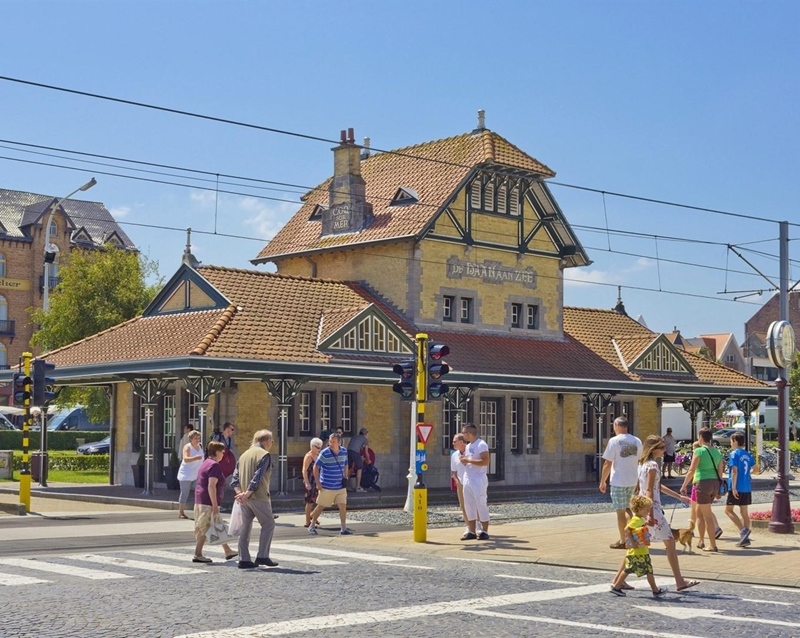 Walking in De Haan
De Haan exudes authenticity. The Heritage Trail starts at the renowned historic tram station and takes us through the picturesque De Concessie neighbourhood, past many characteristic cottages and villas. The Duinbossen of De Haan, or wooded dunes, are one of the green jewels along the Belgian coast. This 157-hectare woodland nature reserve in the dunes incorporates the typical fauna and flora associated with this type of landscape. The perfect wildlife oasis where you can completely unwind.
Choose your walking trail here.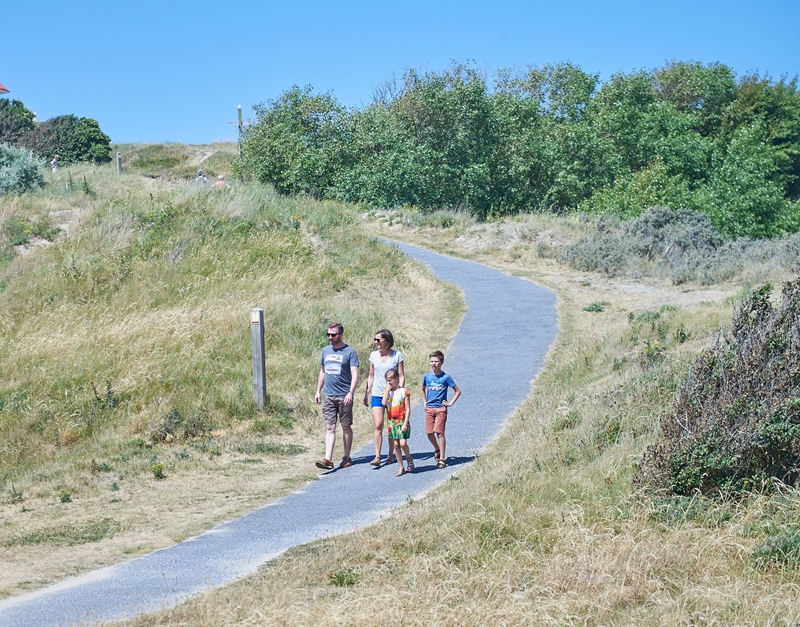 Discover De Haan by bike
De Haan's Belle Époque treasures can be discovered by bike too. The network of cycle routes in the coastal region extends to more than 350 kilometres and takes in a rich diversity of landscapes, from sea and sand, to dunes and wildlife havens, vibrant seaside towns and resorts and the sweeping green polders of the coastal hinterland.
Choose your cycle route here.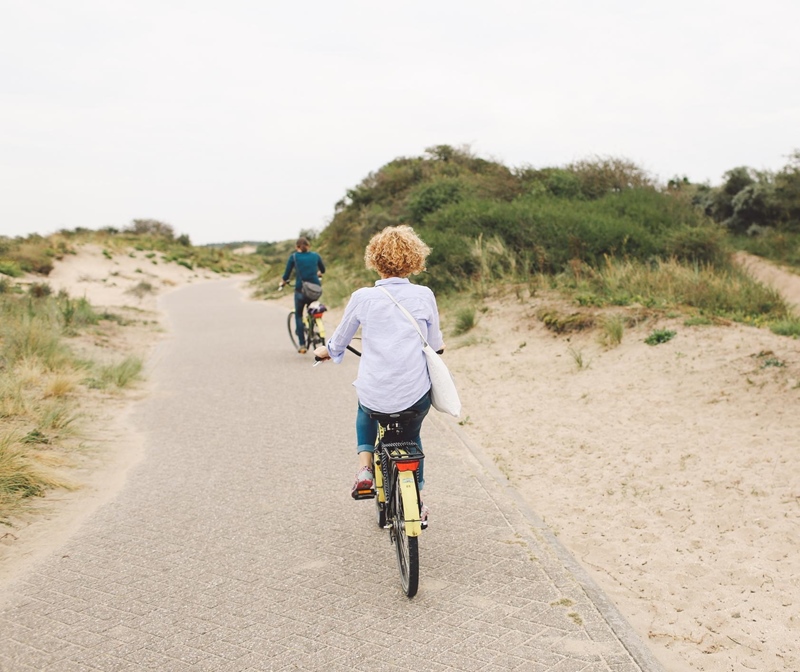 De Haan beach
Are you looking for some relaxing, family-friendly, but active beachside relaxation in De Haan? Visit De Windhaan water sports club for a variety of water sports activities.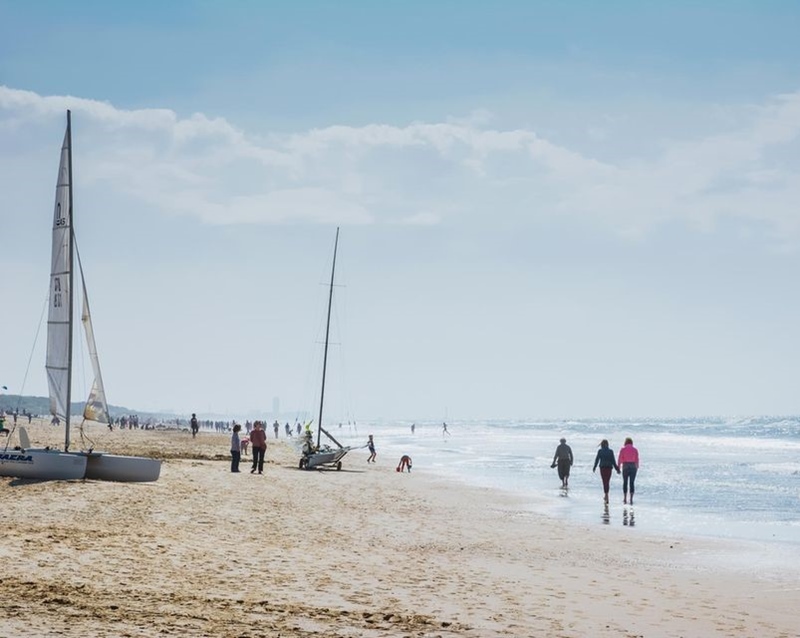 Dining in De Haan
Before starting out on a long hike or after climbing the Spion Kop, you may well have worked up an appetite. Fortunately, in Wenduine and De Haan there is an ample selection of fine restaurants, cheerful brasseries and modern-style bistros. Whether you're looking for a light lunch or a sumptuous dinner with views out to the sea, De Haan and Wenduine have something to suit everyone's tastes! You don't have to look far for some fine fare: on the promenade, in town and even on the beach there are eateries aplenty.
If you'd prefer a lavish meal at one of De Haan's best restaurants, brasseries or bistros, our reception will be only too glad to book ahead for you.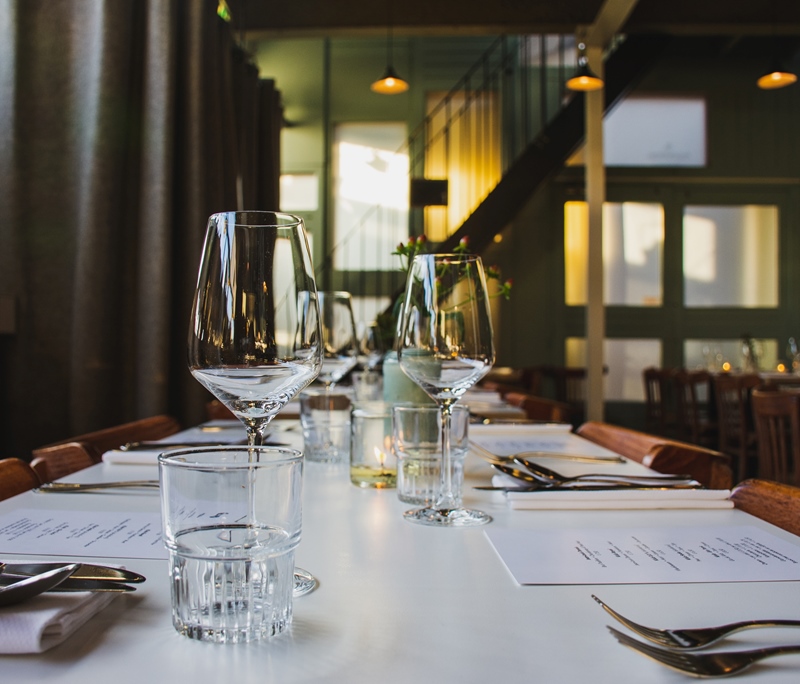 Golf in De Haan
The Royal Ostend Golf Club was founded in 1903 and is located centrally along the Belgian coast. As the only true links course in Belgium, it not only provides some technical challenges, but some magnificent views over the dunes and the sea as well. We'll be happy to book you a round!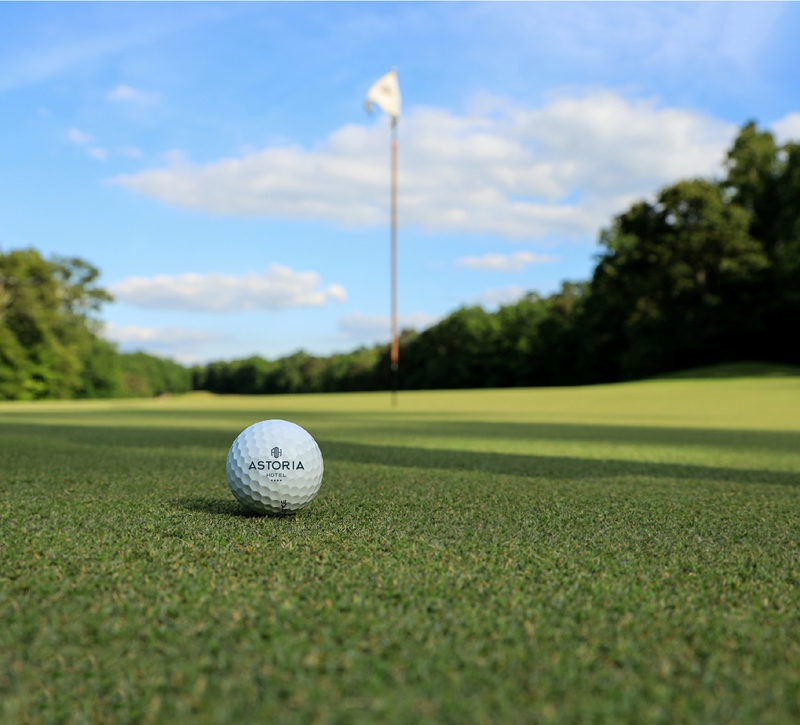 De Haan's Belle Époque glory
The resort of De Haan still exudes the style and elegance of the Belle Époque and this is celebrated annually with a major festival: Trammelant.
This takes place on the first Saturday in August, except when this falls on 1 August.