A good breakfast is a start of a good day!
Hotel Astoria offers a traditional, buffet-style breakfast. Every morning you can enjoy a scrumptious breakfast with us, which is both extensive and varied. Breakfast is available from 8 am to 10.30 am every morning.
A proper start to the day
Our breakfast
Our hot and cold buffet has been put together with the greatest of care. We aim for perfection and endeavour to use local products wherever possible.
Treat yourself to some of our amazing Belgian cheeses, the most exquisite bread rolls and an array of traditional cooked meats.
Granola, fresh sliced fruit, salads, yoghurt, cake, eggs, bacon, jam and juices are just a few of the treats we have on offer.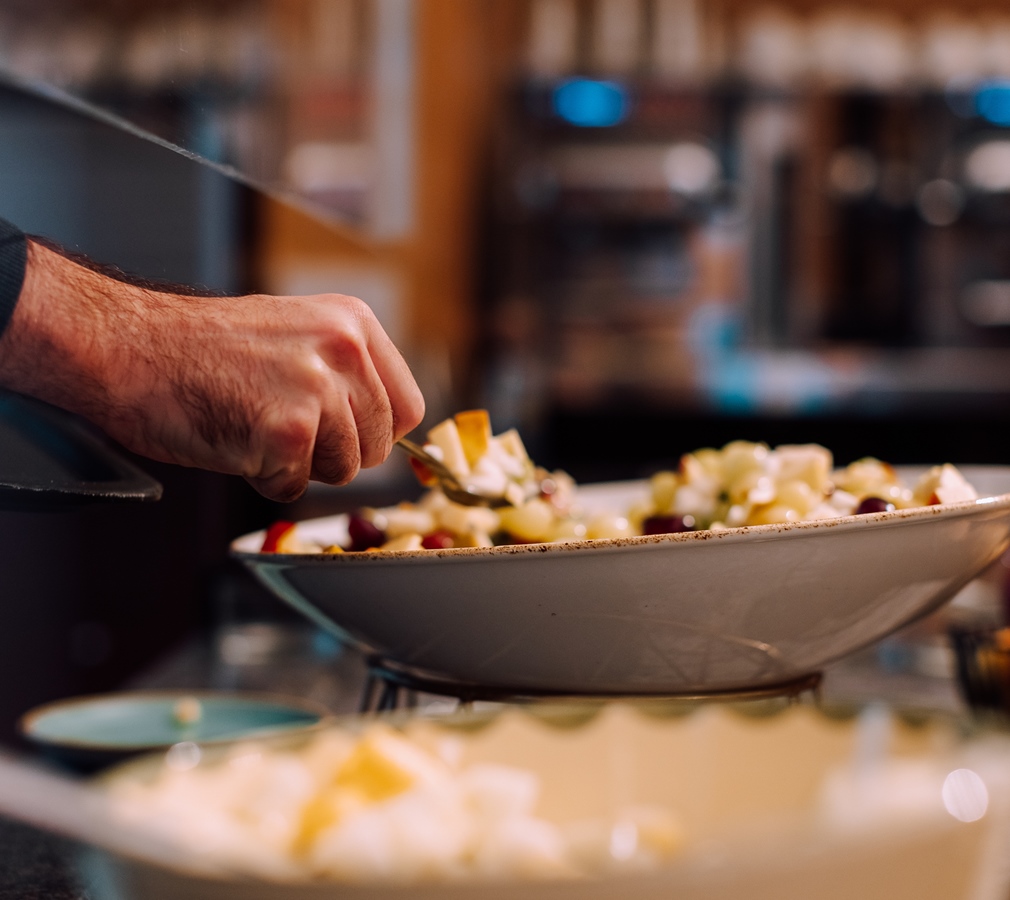 Anyone is welcome
Enjoy our breakfast without staying for the night!
You don't have to stay with us to enjoy one of our delicious breakfasts. For €28 per person (€15 for under-12s) anyone is welcome to savour a traditional breakfast without staying overnight. Please book in advance.
Looking for a great gift? Why not treat someone to a sumptuous breakfast?
Purchase your breakfast voucher here.