Stylish accommodation for the whole family in De Haan!
Designed in Belle Époque style, Hotel Astoria in De Haan occupies spacious premises, with an imposing lobby and bar which looks out onto south-facing patio and garden. Each of the 65 commodious hotel rooms affords views of "De Concessie", a historic neighbourhood of seaside villas which today enjoys special protection. The beach is also within walking distance.
History
A nostalgic look back.
In 1927/1928, Den Haan's casino made way for the construction of Hotel Astoria, which was completed in just over two years. The hotel was designed by the Blankenberge-based architect Leon Ide and built by P. Beirens. Until 1963, the hotel was managed by Emma Jacques together with her youngest daughter Anne-Marie.
Thanks to the concession, the result of a long-term lease from 1889 until 1979, De Haan escaped the ravages of 1970s redevelopment and so retains its authentic character. De Concessie still enjoys special protection today.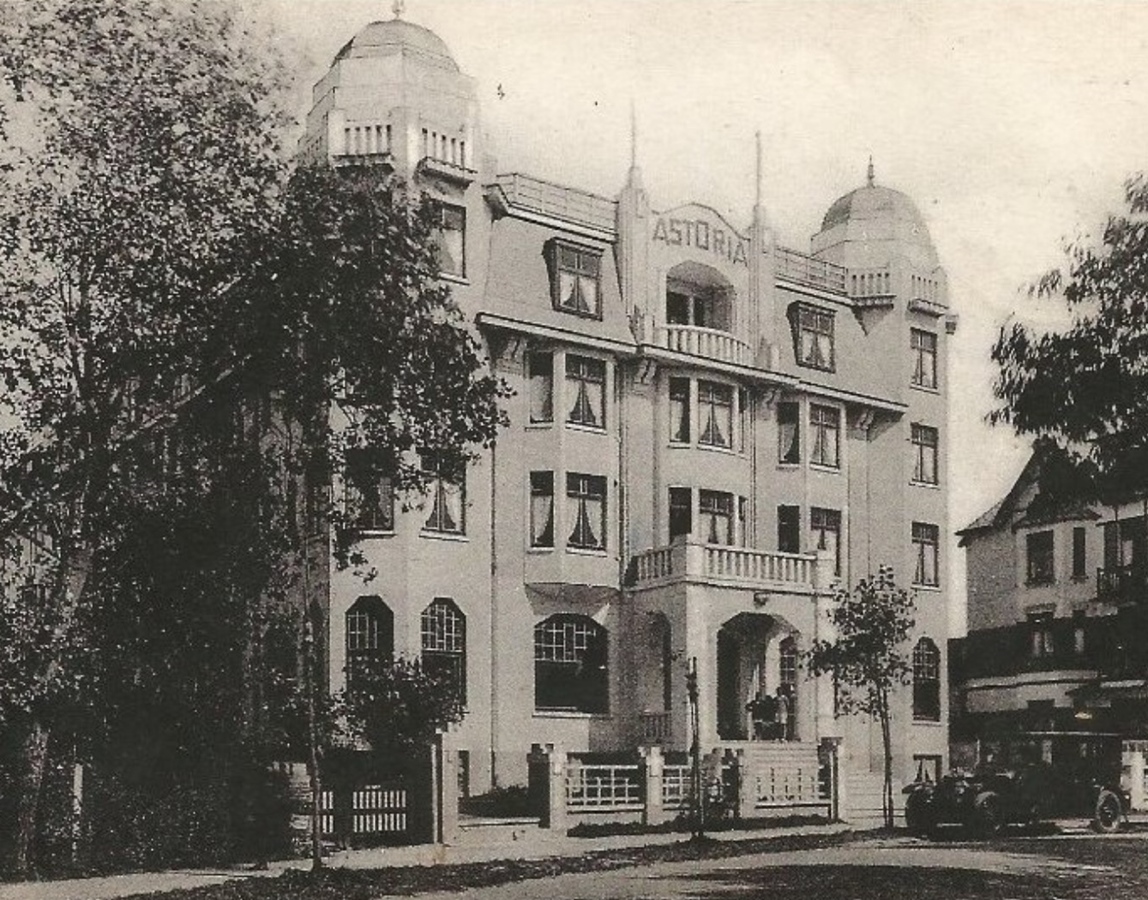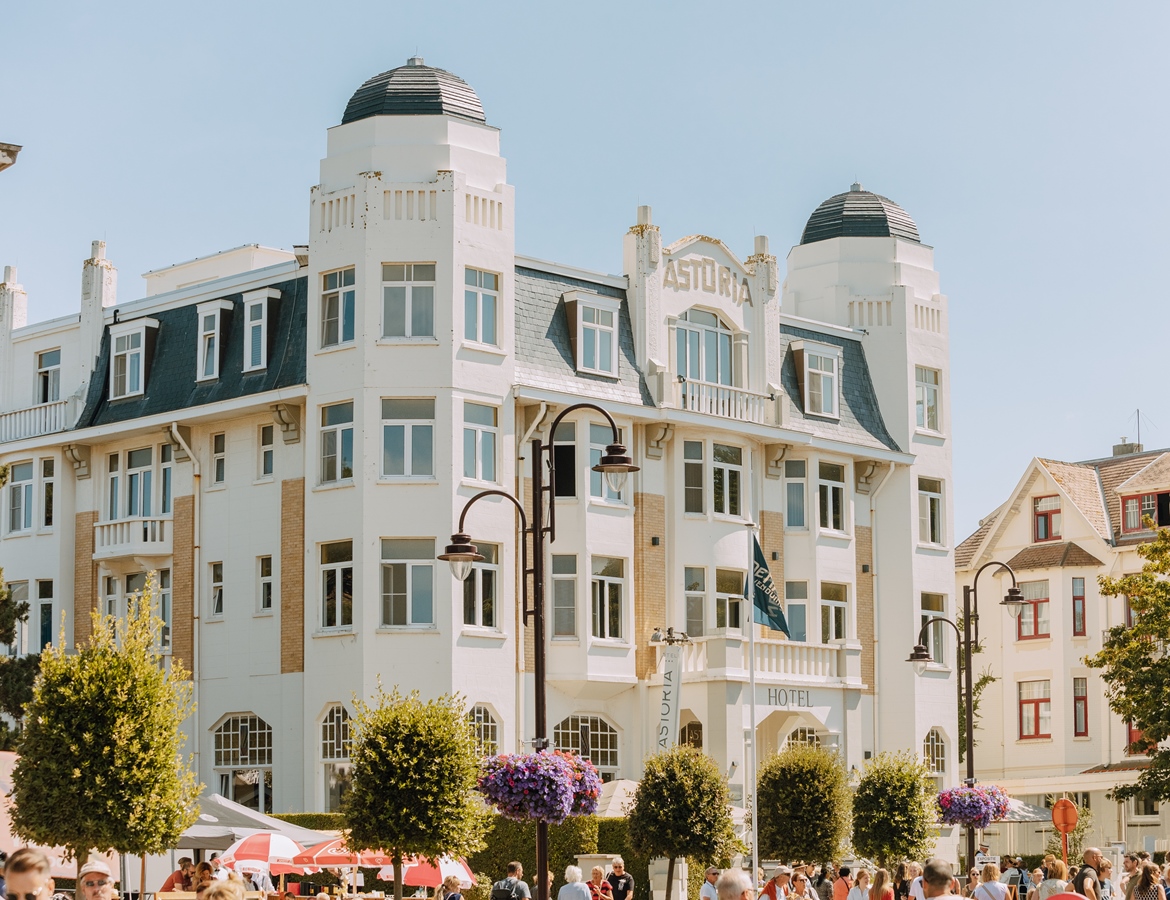 Authenticity
Respectfully renovated
The exterior of the hotel has been beautifully preserved. The fence and railings at the front of the hotel date from the time of the casino.
Inside the hotel too, there are many authentic features, such as stained-glass windows.